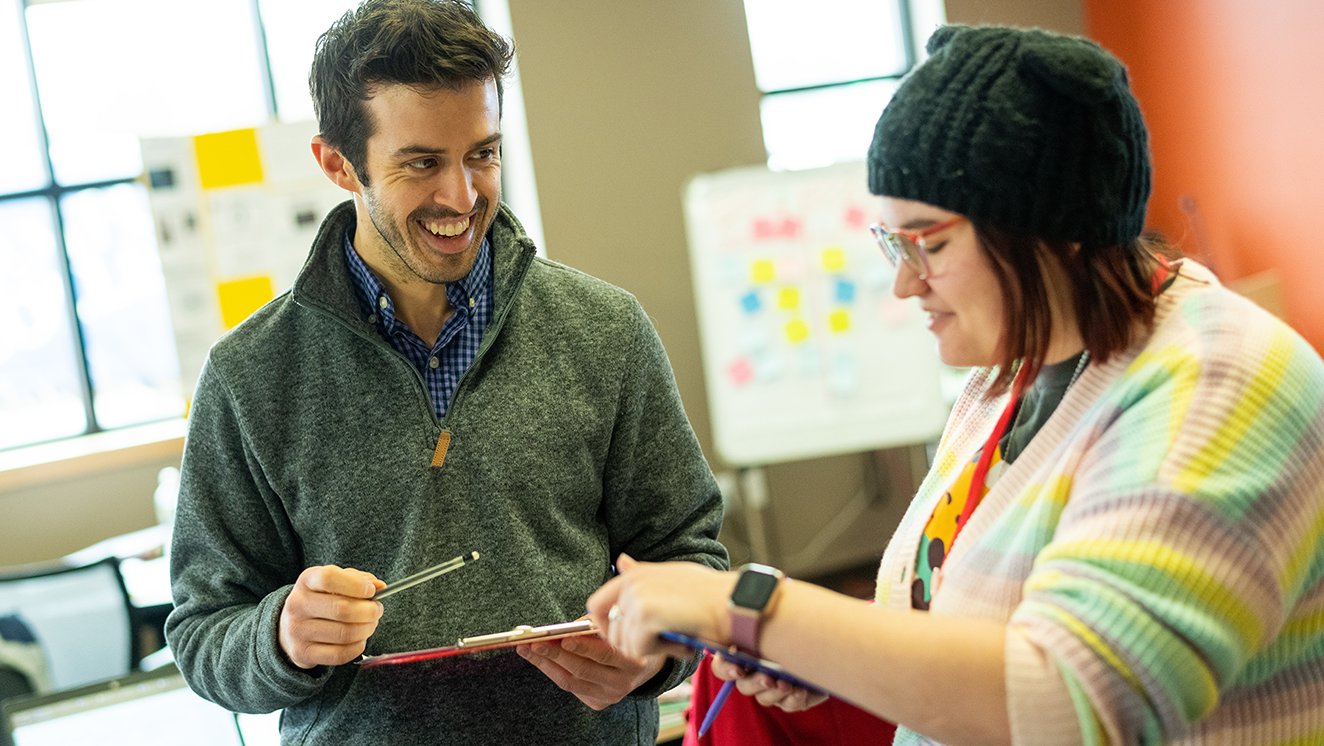 TAP offers two cohort intakes per year, one starting in mid-August and the other in early December. Admission is rolling and after submitting an online application, TAP will review and find a student teaching placement.

Candidates work full-time in schools for one semester or 18 weeks, in addition to attending regular full-day seminars at Champlain College. Following the student-teaching practicum, candidates complete their Vermont Licensure Portfolios and often secure paid teaching opportunities during the final months of the program.
Minimum of a bachelor's degree with a strong concentration in courses related to the educator endorsement being sought (typically 30 credits or equivalent for high school, 18 credits or equivalent for middle level)
Completed online application with transcript, resume, two brief essays, three references and $100 application fee

TAP is a rigorous, accelerated program. Candidates can expect to:

Spend 18 weeks at a local school, from the beginning until the end of the host school's semester. TAP places candidates in host schools as close to home as possible.
Work full-time at a host school from 7:30 a.m. to 3:30 p.m. five days a week, with the exception of school holidays and TAP seminar days in Burlington.
Complete TAP assignments and readings in addition to planning lessons and assessing student work in the evenings.
Attend 13 full-day (8:00 a.m. to 3:00 p.m.) seminars in Burlington, led by TAP faculty. These are held on weekdays.

In  order to be recommended to the State of Vermont Agency of Education for licensure, candidates must meet the following requirements:

Full participation in TAP seminars
Successful completion of a full student teaching practicum
Successful completion of the Vermont Licensure Level I Portfolio
Passing scores on the Praxis® Core Academic Skills (or qualifying exemptions) and Praxis II® Subject Assessments with scores sent to TAP and the VT AOE from ETS directly

Champlain College has not determined whether the Education programs meet the education requirements for professional licensure in any state (or the District of Columbia) other than Vermont. However, Vermont teaching licenses are reciprocal in most states subject to any applicable state requirements. Educators with a Vermont license are eligible to apply for licenses certifications out of state under the National Association of State Directors of Teacher Education and Certifications's (NASDTEC) Interstate Teacher Mobility Compact. 

SEPTEMBER-APRIL

Attend information session
Complete online a

pplication

Review

VT Testing Requirements
Register for Praxis,and begin studying for those exams



MARCH-JULY

Submit application by July (for applications after May 1, placements may take more time and require more geographic flexibility)


WITHIN 10 DAYS of OFFICIAL ACCEPTANCE

Pay $1,000 program deposit



APRIL-JULY

TAP schedules interviews with potential host schools when candidate indicates they are ready to commit to a placement with our program
Complete pre-service assignments
Take Praxis exams (optional but recommended-can be taken at any time)
Communicate with mentor to prepare for fall


MID-AUGUST

Begin TAP seminars in Burlington


LATE AUGUST

Join mentors in host schools
Talk to the TAP Team
Get started on your teaching career!
Learn more about TAP today.