Teacher Apprenticeship Program
Earn your Vermont teaching license in as few as eight months. Start an internship at a local school and gain experience immediately!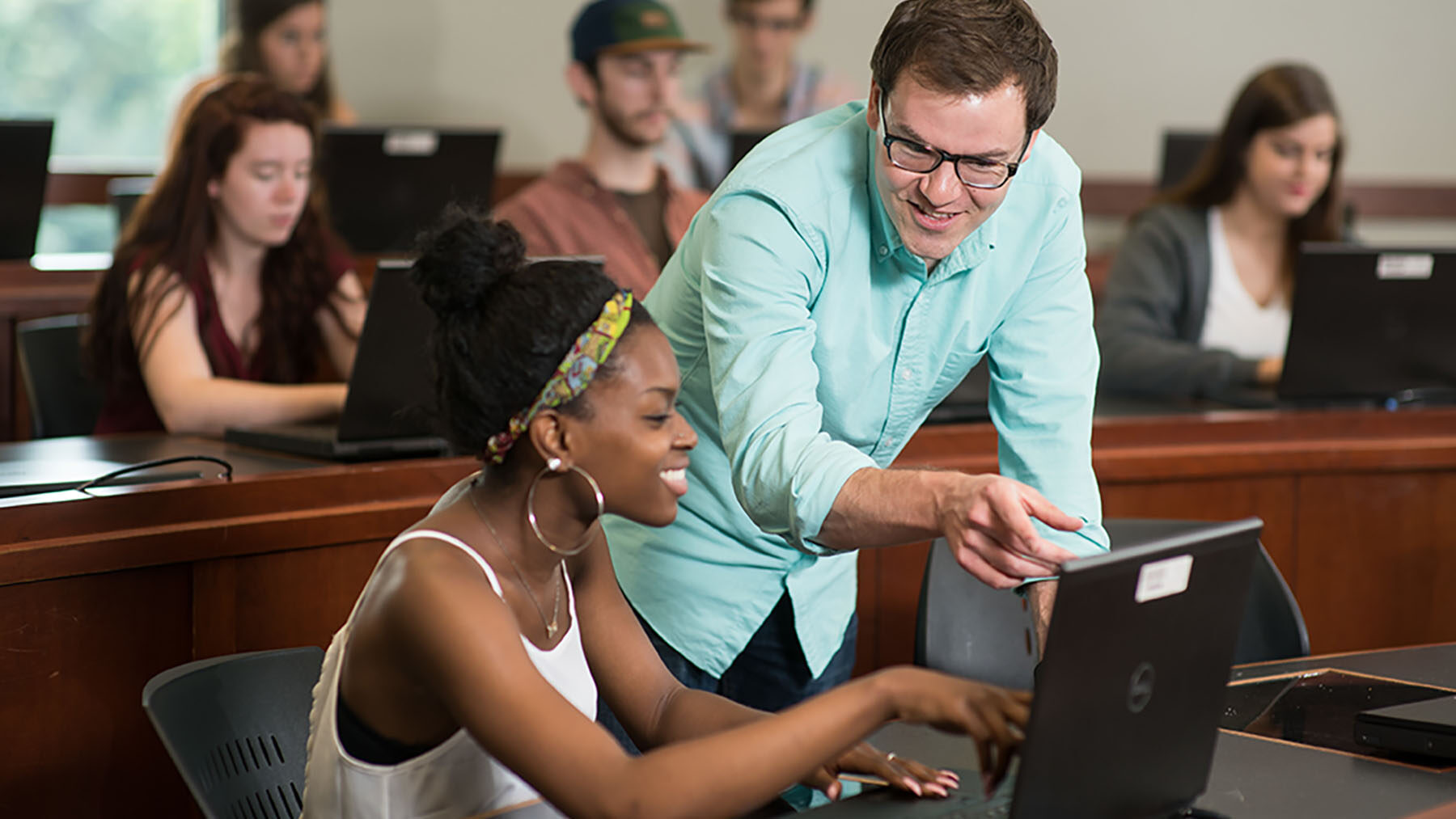 TAP's mission is to attract, support, and develop the most effective teachers in the state of Vermont.
Champlain College's Teacher Apprenticeship Program (TAP) is designed for individuals with a bachelor's degree, strong content knowledge, and work experience who are interested in pursuing a teaching career. This eight-month, non-degree certificate program includes coursework and student teaching with a mentor teacher. TAP prepares candidates to become licensed directly through the Vermont Agency of Education (VT AOE).
The TAP Advantage
Eight-month path to licensure (full-time commitment is just one semester)
At least $5,000 less expensive than traditional post-baccalaureate teaching programs
Exceptional reputation and hiring track record in Vermont's public schools
Cohort model with a diverse group of peers
Faculty with 30+ years of public school teaching experience
Interactive, engaging seminars that model the teaching strategies you will use with your students
TAP At-a-glance
600 alumni
More than 600 TAP alumni are teaching in Vermont's public schools.
8 Months
Finish TAP in eight months and start your new teaching career quickly.
Save $5-12K
TAP is substantially more affordable than traditional post-baccalaureate teaching programs.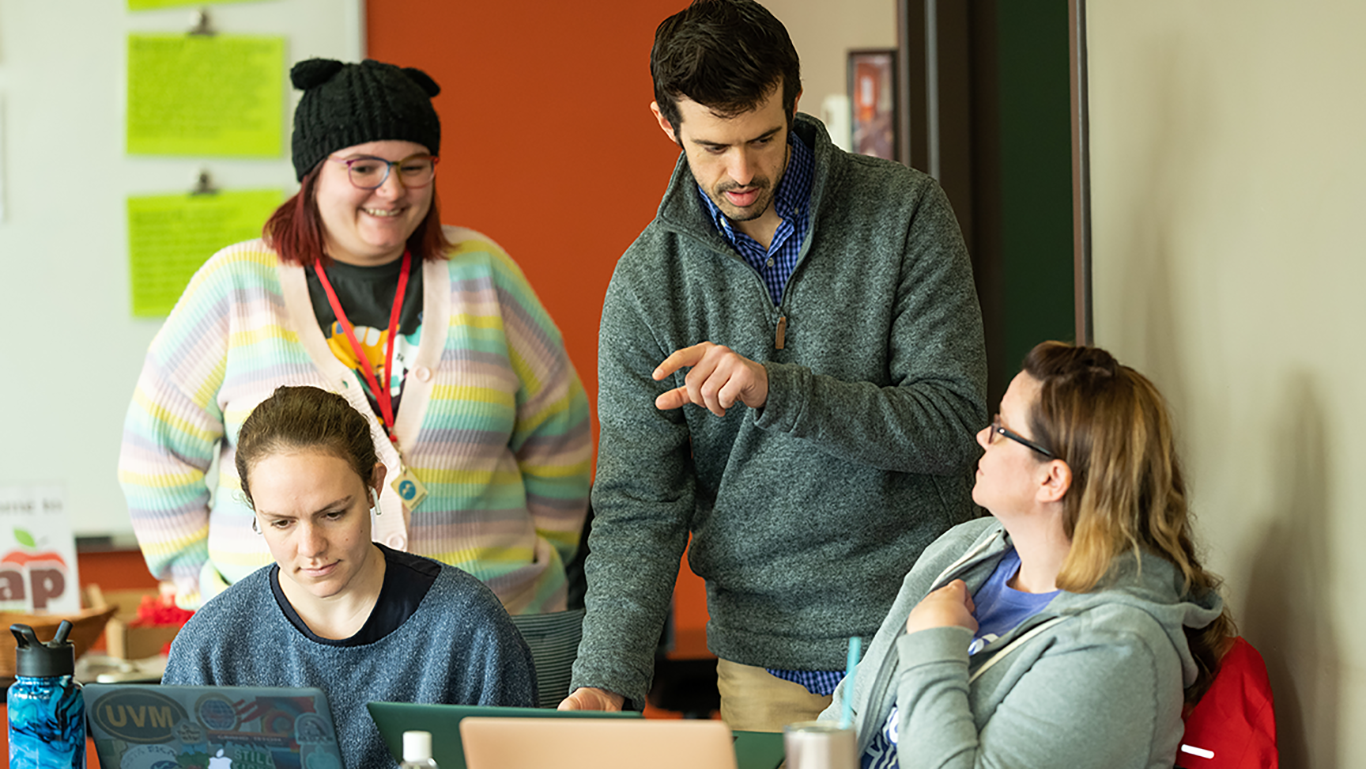 Choose from 16 different endorsements from PK through grade 12 in a variety of subject matters.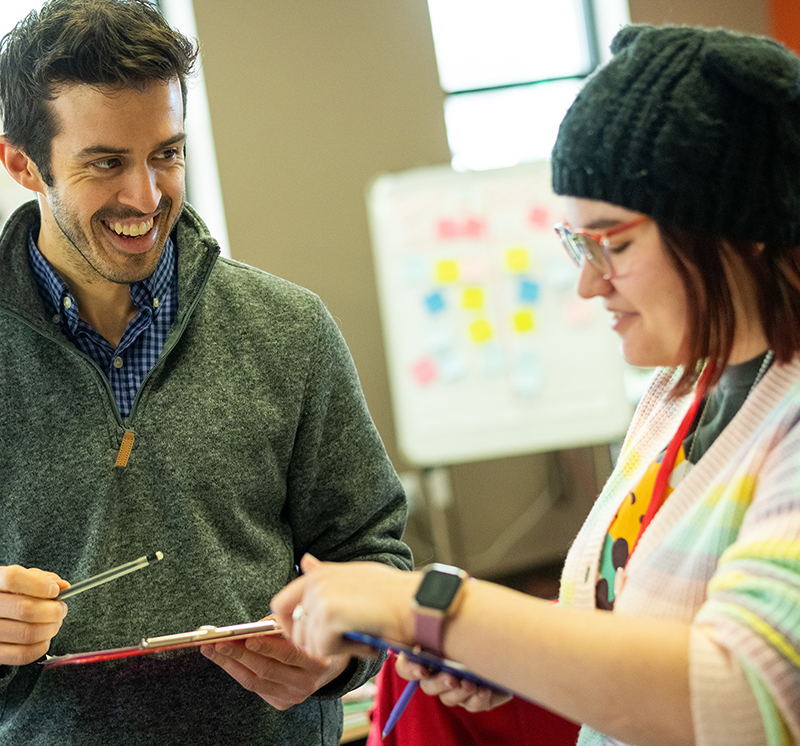 Attend TAP Information Session
Become the teacher who inspired you. Transition to teaching in only 8 months with our fast-track to a teacher's license designed for new & mid-career professionals wanting to teach grades 5 through 12 or specialty areas like PE, art, music or foreign language grades PK – 12. Our interactive information sessions offer potential TAP candidates the opportunity to engage with members of our faculty.
Talk to the TAP Team
Get started on your teaching career!
Learn more about TAP today.